If you love ladyboys then you're certainly familiar with Ladyboy Gold. It's one of the best sites in the business with a well deserved reputation for high quality content and even higher quality ladyboys. The folks behind that site have another site they'd like you to check out: LadyboyPussy.com. That's right, it's an entire site filled with post-op ladyboys, including one of the girls from Ladyboy Gold, Wawa.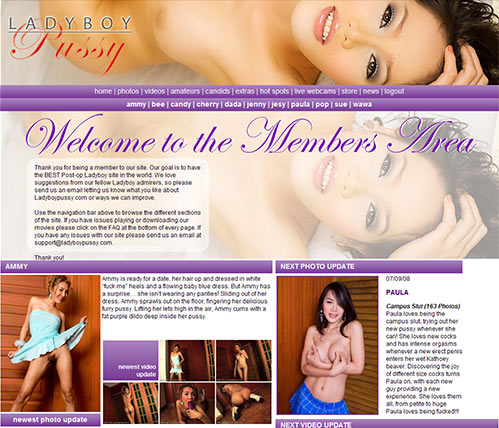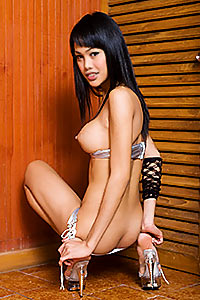 Just to be clear, the women of Ladyboy Pussy have all had sex change operations and they no longer have dicks. Although it's a big loss, but they now have vaginas to go with their curvy female bodies and their beautiful tits. Visit the tour and you'll see that they have 10 girls that they've focused their attention on, just like with Ladyboy Gold. These are some of the best looking post-op shemales in Thailand and they've shot great content with each of them, including some seriously sexy hardcore fucking.
Okay, I can't wait any longer. I have to get into the member's area and have a look at these sweet chicks! I'll admit that I'm really curious to see what a post-op ladyboy looks like, at least a high quality version of one. Sometimes a gender reassignment surgery doesn't go all that well and the new pussy looks creepy but I know the folks behind Ladyboy Pussy have good taste so I'm not expecting to see anything like that here.
It's very well organized inside. If you know which girl you want to see you can click her name at the top of the page and be taken to her list of picture galleries and videos. On the main page you'll find the latest update from each of the ladyboys with a few preview pictures from each. The only difficult decision you have to make is which content set do you want to see first. If you want to browse them all just hit the pictures or videos button at the top of the page or pick a specific model if you want to see a particular girl.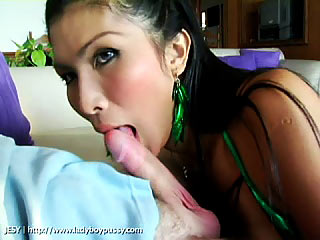 I don't know about you but the first thing I want to see is a hot ladyboy pussy fucked, either by a real cock or a toy. I counted 11 hardcore videos among the 55+ currently in the member's area, which is a pretty good ratio. The first video I downloaded was called Hardcore Creampie and it starred the beautiful Jesy. She has long black hair, sweet dick sucking lips and of course a tight ladyboy pussy that clamps down tight on any cock so bold as to enter it.
Jesy gives her man a blowjob and that's all well and good but what we really want is to see her new pussy fucked hard, right? After blowing the dude she climbs into his lap and bounces on his boner, taking him for a long hard ride that results in his load being shot up into her pussy. First, let's talk about the pussy. It looks great! It's not quite the same as a genetic pussy but it's pretty damn close and it's certainly warm and wet enough to get the guy to cum so it must be pretty hot. Plus, these ladyboys are better looking than most genetic Thai females so there's no reason not to get excited about fucking them 🙂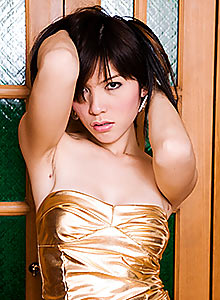 I feel like I'm out of breath just talking about all of this stuff. They have just launched, but there's so much good content at Ladyboy Pussy that you'll hesitate to ever leave. The 60+ photo galleries are all high resolution and high quality and they star supremely gorgeous chicks without dicks 😉 I'm genuinely taken aback at how beautiful these women are and how flawless their bodies are. Every one of them has perfect tits, tight tummies, slim waists and long luscious legs. Oh, and they also have super hot pussies that are ready to be fucked hard.
The picture galleries are all solo, by the way. They're the perfect opportunity for you to meet your favorite models in a one on one setup. They have a significant collection of amateur ladyboy pictures at Ladyboy Pussy, some post-op and some pre-op. These are models that haven't yet made it to the big time or simply girls that like posing for the camera and get off on knowing that you're watching them from home. They also have candid galleries taken at ladyboy beauty pageants and on the streets of Thailand.
In the extras section you'll find ladyboy picture galleries and downloadable videos and hot wallpapers. Visit the Hot Spots section and they'll give you advice on where to find the best ladyboys in Thailand. If you're planning a trip and looking to hook up it's an invaluable resource.
In conclusion i gotta say that Ladyboy Pussy is clearly the best site for post-op ladyboys so if you're interested it's time to pay them a visit.