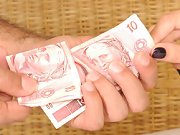 Who the hell Felipe is? What is the reality site he runs? Does he pay shemales to fuck his friends? OK, just show me some dirty shemales fucking for money!
Well, i must tell you that Shemales For Cash is something you gotta see. You will love this concept of reality sites. Just keep on reading my review.
Shemales For Cash is a reality site, where all movies are filmed by the camera man Felipe. He likes the idea of taking one of his horny friends with him, picking up a hot shemale chick and paying her for having sex with his friend. To me it's a bit on the pervert side (I would prefer to fuck a shemale for cash myself), but anyway.. Thanks to Felipe we all can now enjoy those 100% exclusive shemale fucking movies.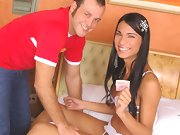 So, this is how it goes, Felipe grabs his camera and takes one of his three shemale loving friends with him. It's either Jean, Pablo or Claudio. Of course, since it's Felipe who runs the show he is also the one who gets to cough up the money that's needed. From behind the camera he hands over the cash to their current shemale and then it's up to his friend to get down to business.
Of course Felipe and his friends are a little cheap and they try to get away without paying the shemales. 😉 Alas, most of the time the shemales demand cash when they are asked to take off their clothes or to suck a dick in front of the camera! Some of them even want more as they proceed!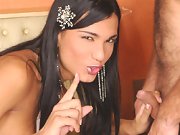 They pick up the shemales outside, in cafés and even in a carwash. Some of the times they're not even sure if it's a tranny or not. But Felipe has a well trained eye and is right most of the time. You will hear him brag about it from time to time, he's very amusing actually! No matter where they find their prey Felipe and his friends always seem to get a hold of hot cock loving shemales willing to do almost anything on camera. For the right compensation of course 😉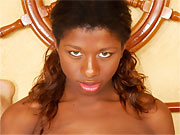 The site is packed with high quality movies and matching picture sets fully downloadable for all members. The movies are available in two different types of quality to assure that everyone can get a piece of the pie. High quality .wmv and medium quality .mpeg.
For both types of quality you have the option to choose whether you'd like to download the full movie in one single file or split in smaller sizes. There is also an iPod version of every movie so you can enjoy your movies on the go.
So, to put it down shortly. Is Shemales For Cash worth seeing? The answer is a definite Yes!
Click here to see some shemales doing this for cold hard cash.