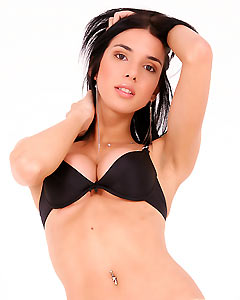 You know, I don't do site reviews too often because of my laziness (my bad, I can't stop blaming myself for that), but when I stumbled upon this new site, Ultimate Tgirl, I thought it definitely deserves a review. Joking apart, where else have you seen the TS site that combines two streams of tranny porn, asian ladyboys and latina shemales.
Ultimate Tgirl is a new tgirl and shemale site that claims, boldly, to be the ultimate shemale site. A quick browse around the site will tell you that they are well on their way. The site is new and the models are either stars you've heard of and seen (including my favorite tgirl Bianca Freire) or they are unknowns shot exclusively on location for the site.
When you log into the member's area you'll find a jump off point containing the latest news, some handy contact information and the latest ten updates. Now, everybody has a preferred way of browsing a site so how Ultimate Tgirl is mapped out is neither here nor there, it's clean and easy to navigate. The two standout features of the member's area are the fact that each day you can come to one spot to see what the latest updates are and find them easily and the fact that the webmaster's email address is right there on the front page. To me this says that they are proud of their site and willing to go out of the way to make sure that we, members, are happy too. You don't see that in a lot of sites these days.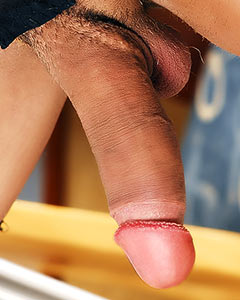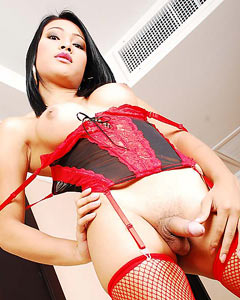 Look deeper around the site and you'll see that in addition to the daily updates, they have a library of over 5 dozen Brazilian updates and more than a hundred Thai/Asian ones. And since they update daily this number will grow quickly. Each half of the site is practically a site in itself. The updates are great as well, and you never know what you are going to get each day.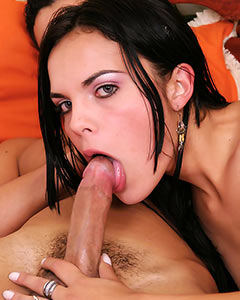 I can't help but mention that everything you see is hot as hell, be it Brazilian glamour photo shoot or hardcore Thai BJ videos. How about tgirl on tgirl action with mutual sucking and fucking? That's in there too. The variety of content in updates is pretty amazing, this is probably evidence of a new site finding their feet and their mission as they gain experience. It really makes you want to stick around and see what they are going to do next because it's bound to be good.
For a new site making such a bold claim, Ultimate Tgirl really delivers. Look for this your upstart to become a mainstay of the adult world and soon enough people will know that there really is only one ultimate (besides Trans Ladyboy of course 😉 ). I suggest you check it out right now, click here to see what Ultimate Tgirl has to offer.