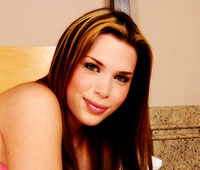 This was posted by another guy who runs a well known shemale site. I believe You will find this read interesting.
Well, as you know I am an expert of shemales. You can see my sites I am always fucking and playing with them. But in the last 2 months I hired a photographer to take pics and film for me. I am tired of filming and playing with shemales.
I lost my passion in fucking shemales. I do not know if I will fuck another again. I promised myself to never fuck any shemale for 6 months.
But then I saw this tranny. Well, I think I am going to reconsider my promise.
posted some time later
i broke my promise. she sucked my cock and i loved it…lol