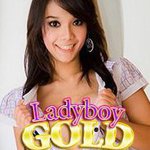 It's been awhile since the LadyboyGold review has been updated. You can easily say it's been too long: approximately six years (6th of May 2008) since it's last update and yet I found the website to be online, improved and more importantly still updating content on a steady schedule. Over the years LadyboyGold transformed itself into a premium ladyboy brand presenting seven exclusive Ladyboy websites for the price of one. Today's main focus appears to be the exact same as in it's opening year: Showing you the hottest and sexiest ladyboys from Thailand or as directly quoted from the LadyboyGold website:
"Welcome to THE sexiest collection of kathoey superstars anywhere on the internet! We have handpicked only the hottest, freshest, horniest ladyboys to feature. From young femboys to seasoned pros, LadyboyGold has the hottest ladyboys on the planet. Thousands of exclusive hardcore ladyboy sex videos are available inside to members of LadyboyGold! The hottest kathoeys in the world get dressed up for your fantasies and then spread their legs and open their tight assholes for pleasure!"
Let's start off with some pictures of the sexiest and latest LadyboyGold models below: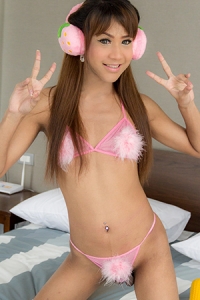 The LadyboyGold brand and website have become widely known, in my research in preparation for this re-review I found that their social media accounts (for example)

@LadyboyGold,

LadyboyGold, and

LadyboyGoldcom combined over 30.000+ fans, likes and subscribers. More than any other ladyboy website I have encountered so far (please do correct me in the comments below if I'm wrong).
Today LadyboyGold features over 284 (and growing!) exclusive ladyboy models from all over Thailand including Bangkok, Phuket and Pattaya. There's too many models to name really and from what I've seen they are incredibly HOT: from petite femboy fuckdolls, cabaret show girls, Pattaya's walkingstreet and Phuket's soi crocodile freelancers to outright superstars from the famous Bangkok Nana Plaza Ladyboy Agogo's such as Cascades and Temptations. LadyboyGold sure has come a long way from it's original line up of 8 ladyboys Amy, Em, Kai, Noon, Paris, Lee, Moo and Wawa.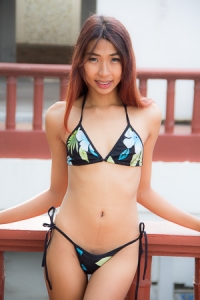 Individual model profiles show live video and picture previews which can be downloaded instantly after beocming a LadyboyGold member on any device.
There's also no download limit, and let me ensure you there's a ton of content to choose from: an incredible 1193+ Original Ladyboy Movies & 1497+ Original Photo sets. Preview the niches and categories sections below:
The LadyboyGold website has transformed itself into a network of seven sites which you will gain access to as well including LadyboysFuckedBareback.com, LBGirlfriends.com, LadyboyPussy.com, LadyboyWank.com, Ladyboy-Dildo.com and LadyboyTube.com. With 4 updates a week on LadyboyGold alone the network ensures a minimum of one update a day throughout the year Check out the free tour for an exclusive discount. Regular memberships are $29.94 a month yet you'll get a $5 monthly discount coming through our link!

Post tags:
beautiful
,
kathoey
,
ladyboy
,
review
,
shemale
,
Shemale Reviews
,
tgirl
,
tranny
3 Responses to "Update: Ladyboy Gold Review"