This recently launched shemale hentai site, SheAniMale had a contest for the best Haloween story. I took part in the contest too, but unfortunately hasn't won. The winner story was so much better. Enjoy it.
Well, it seemed like a good idea at the time but those two sweet Halloween Witches turned out to be fucking Halloween Bitches! With a blink of an eye and a wiggle of a nose, I was stripped bare and tied to the bed like some virgin (lol) sacrifice! Not that I was minding much, until the girls peeled back their costumes to reveal a Frankenstein sized cock.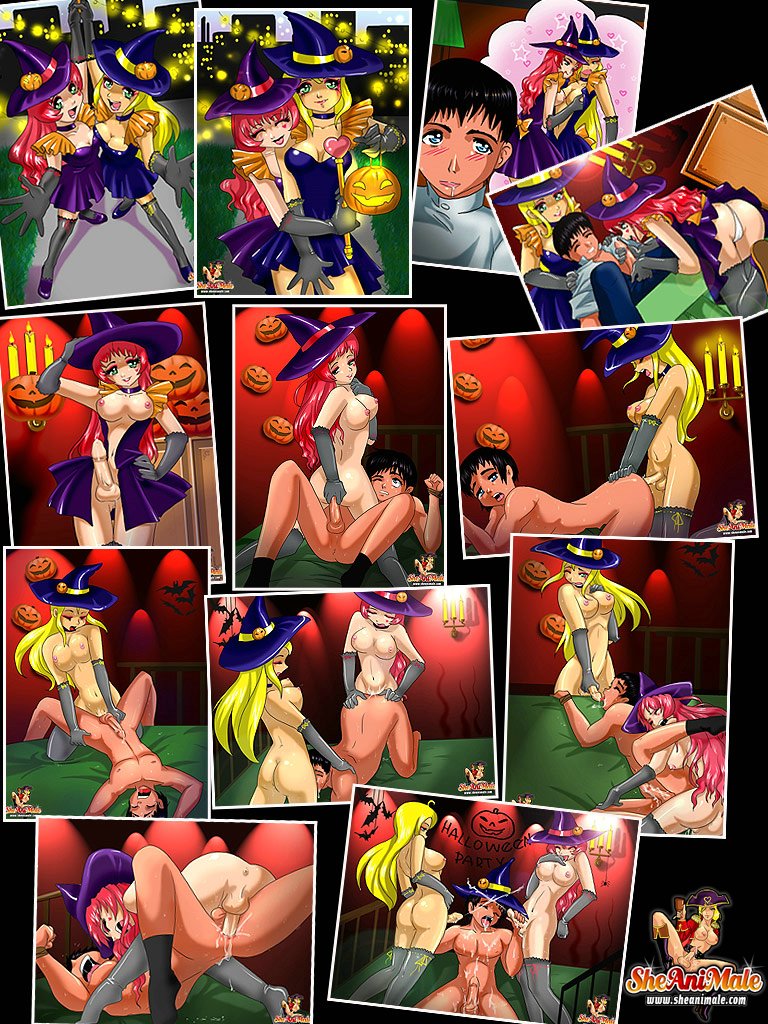 Next thing you know, blondie is headed down the Hershey Highway. I started to scream but nothing came out – because something went in. Another monster cock shoved down my throat. Vlad the Impaler had nothing on these two! They had me skewered from both ends. It wasn't long before I felt the rush to cum shooting up inside of me and man it felt so good. Okay, so maybe it's not to manly to enjoy a cock up your ass and one fucking your mouth, but I say if I'm going to hell, I might as well have fun getting there. I hope your Halloween tricks are all such a treat.
See more of such great stuff at SheAniMale.

Post tags:
cartoon
,
shemale
,
Shemale Stories
2 Responses to "Haloween Shemale Hentai Story"