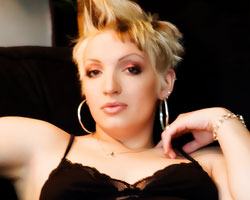 How do you like this cool blonde shemale?
She's a sweet blonde young shemale with a boyish haircut, maybe a little chubby but still pretty. You won't see much of her dick, she's acting a little shy, like if inviting you to come take care of You. Imagine hugging her, running your fingers through her blonde hair, feeling her quivering body, taking off her black lingerie and caressing her warm limp shemale dick and tender balls. I am sure this is something you would love to do now!
What are you waiting for? Blonde shemale cutie awaits You!

Post tags:
blonde
,
posing
,
tranny