I don't often bother with transvestite sites, after all I'm here to bring you the best shemales and ladyboys, but now and then I stumble upon something that is really worth a visit. Like, a site I am going to tell you about today.
Luci May is from the UK but that's not what makes her unique in my eyes, it's more to do with the fact that this tranny is into all sorts of different kinks and fetishes, if you know what I mean 😉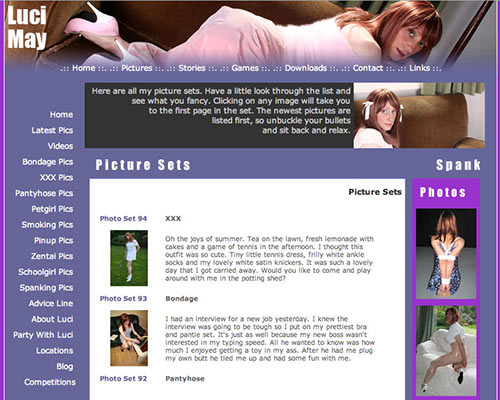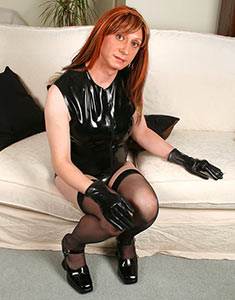 At her site you will find a nice clean layout which is easy to navigate. There is a lot to see even before you join the members area, with an About Luci page, a great tour and a page showing you all the site updates. When you log into the members area you get to all the good stuff. You can go straight to the latest pictures section to see what's new or go to the videos page to see the movies. You can also search by fetish. The list is too long to go through all the categories here, but it includes hardcore, bondage, nylons & pantyhose as well as spanking and many other kinks.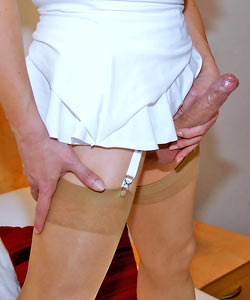 Can't say there are a lot of movies at the site to this day but they are very well shot, even if they are not HD quality. I emailed Luci about this and she said that she has just bought a HD video camera so the quality will be fantastic and that there are many more movies to add in the near future. As of now You can download the full length videos or you can watch them online in flash format. The choice is yours.
The small number of videos brings me to one of the problems with solo girl sites. It's so often the case that there are only a small number of pics and they are not regularly updated. This is not the case with Luci May's site. There are over 5, 000 pics and the site is regularly updated every week with new pictures. Along with the picture and videos there are stories, an advice section with informative articles about different kinks and desktop wallpapers to download.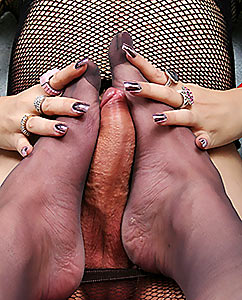 One of the best features is that you can request a photo set. Tell Luci what you would like to see and she will shoot it for you. Luci also runs occasional parties where you can go along and meet her. If you are feeling really brave then you can even apply to star in a photo shoot along with Luci. Probably the kinkiest feature of the site is the "Spank Luci" button. If you find a spelling mistake then you can report the error and Luci will receive six strokes of the cane for every mistake. Now that makes spell checking fun! If you do find an error then Luci will e-mail you a photo as proof that her punishment has been carried out. 😉
What makes Luci's site worth a visit is the shear variety of content. Not only does Luci make a good looking t-girl but she loves to explore different types of sex in all sorts of different way.
If you like a bit of kink along with your usual tranny porn then visit Luci, you will love this site.