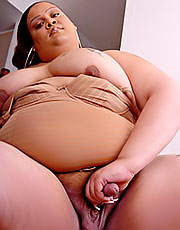 Today America celebrates Thanksgiving. I wish You, my readers, all the best and have a special shemale turkey for You! Just look at that fattie i have found at Black TGirls (i wonder how she appeared there, she doesn't look too black.. hehe). I know there are guys who love big fat women (so called BBW), so there also most be ones who love big fat shemales (is it BBS?).
Anyway, this gallery will either turn you on or give you a good laugh. Watch her posing and jerking off! I am not a big fan of round belly and lard ass, but it would be fun riding this hottie 😉
Happy thanksgiving guys and gals.
Have a nice one!
31 Responses to "Happy Thanksgiving and a fat shemale turkey for You!"