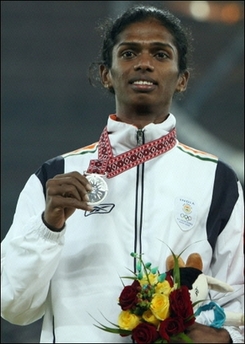 An Indian runner, Shanti Soundarajan, who won a silver medal in the women's 800 meters at the Asian Games failed a gender test and lost his medal. The test reports have revealed that Shanti does not possess the sexual characteristics of a woman. The official said Soundarajan had more Y chromosomes than allowed.
Judging by her picture, she looks more like a man to me. What do you think?
The origin of the article can be found at ESPN.