It is not very common that tgirls run their own sites. So when i found a site of Mona i was fascinated by her work. She runs a really nice resource which is very helpful for those who loves and dates tgirls. So i asked her to write a little about herself at my blog and she gladly agreed 😉

---
Hello everyone, My friend who calls himself Shemale Sex Lover asked me to post a little about myself and my website so here I am!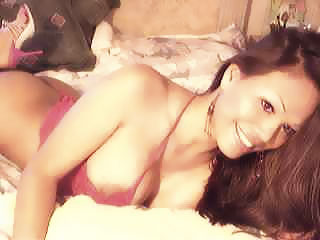 My name is Mona, and I am a internet transsexual pornstar and webmistess. I am a friendly and open person with a zest for life and love people! I am very outgoing and enjoy many friends. I live in a tropical paradise and love every minute of it! I go to the beach almost everyday and love to swim in the ocean. I also love shopping (what shemale doesn't?) In the warm evenings I love to go dancing and clubbing with my friends. I work very hard and try to keep my fans happy!
You can find me most days at IFriends under the chathost name of MONAXXX. Come and chat with me and join my fanclub! My fanclub has lots of hot pics of me you can't find anywhere else. I also have some hot HD movies just for my fans!
I also own and operate TSMona.com. It has an adult side, but it also contains information, products and advice for Tgirls and admirers. The site is unique and I just love doing it! I get many emails from from people who visit the site and I am proud to say that I have answerd evryone of them! Some just say hi, others ask for advice or information (some are rude, and I try to be nice!)
At my site you can read all about me. How I went from a small village in the Philippines to being a successful TS webmistress. At this point in my life I am trying to build up cash so I can fully transition to a woman. So I work on Ifriends and try to sell a few quality products and and adult sites on TSMona. I am negotiating right now to get a few new adult pic sets of me taken so keep checking my site!
My dream is to find a good man, have my SRS and fade off into a nice peaceful life. So come visit me at my site, email me and let me know how you like it, how I can improve it and if you have questions, I will try to get the answers for you!
Mona
mona@tsmona.com
www.tsmona.com