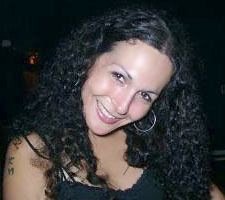 Tonight i have something special for You. My longstanding ICQ friend, the gorgeous Latina transsexual girl Nicole Montero agreed to give an interview especially for me and the readers of Trans Ladyboy blog.
She is a succesful webmistress who runs several well-known shemale sites, such as Shemale Chix, Latina Tranny and Ts Ladies. Besides producing porn she also enjoys performing for her own sites (this is where many of you can know her from). Her personal page is located at http://www.nicolemontero.cl. She's a nice friendly lady and i'm glad she agreed to tell us more about herself.
Enjoy reading!
Hello Nikki. My first question will be sort of unusual. Why are you so hot?
Nicole Montero: Because I was born hot and the hormones help too

What is the tattoo on your right shoulder?
Nicole Montero: It is a "girl power" in japanese and with a ring, and is the same tatoo as of Melanie Chisolm, the former singer of the Spice Girls
Where were you born? Where are you living now?
Nicole Montero: I was born at the South of Chile, now I am living in Sao Paulo, Brazil
How and at what age did you come to a decision that you wanted to change gender?
Nicole Montero: About at 15-16 years old I realized I was a woman and started with hormones treatment and stuff…
How did you relatives perceive the fact you wanted to be a female?
Nicole Montero: Well they didn´t like it at the time of course… They even dragged me to specialists… hehe but now we are okay
Are you planning on getting genital reconstructive surgery?
Nicole Montero: If I have to answer about what I think now about that, the answer is no… but maybe I will think different in the future…
Do you have natural breasts? Have you undergone any other plastic surgeries?
Nicole Montero: I have got a small boobjob. I don´t like big ones. and no other plastic surgeries, just some facelift treatment
Why do you refuse to star for other porn producers?
Nicole Montero: Because when you star and sell your movies to other producers then the control is out of your hands, suddenly they can show my movie in national TV and I don´t think I would like that.
How many porn scenes have you worked in as a producer and a performer?
Nicole Montero: uffffffffffff dunno, loads…

as a perfomer just a couple for my websites…
What do u think about other shemale pornstars?
Nicole Montero: I love them, in fact I am into shemales too then they make me horny.. hehe, I admire them as well of course
Do you have fans? Admirers? Have you ever met anyone of them personally?
Nicole Montero: yes I have lots and yes I did met some of them but now I am not doing it anymore, they were kinda freak, scaaaaaaaaary lol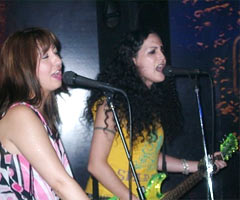 I know you also played in Edonis rock band,
Nicole Montero: oh yes, in fact tomorrow I have a gig with the band, you guys can also order a copy of my album at http://www.cdbaby.com/cd/edonis
Which aspect of your life you enjoy the most? Doing porn, being a webmaster, playing in a band or something else?
Nicole Montero: All of them plus traveling a lot I really enjoy to travel, but the porn of course I simply love it and I enjoy it too… I really like to watch a girl or a tranny being fucked in the ass!
What are your plans for the future?
Nicole Montero: I do not have many plans for the future, just continue working very hard and getting better and bigger in the biz and I hope be big with my rock band too hehe 😉

Post tags:
latina
,
news
,
shemale
,
tgirl
,
transsexual
8 Responses to "Interview: Nicole Montero, the shemale star"