I was really surprised to find out there are not only male to female transsexual models, but there's a very famous female to male pornstar, Buck Angel. He calls himself The Man With a Pussy, and he has a real pussy, not a post-op one! He does it with men, women and also performs solo. I guarantee you've never had that kind of porn experience before.
As far as I know Buck Angel is the only Female to Male Transsexual pornstar on the net. And this is the only place where You can see him!
Visit the site of Buck Angel.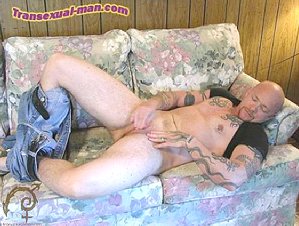 Post tags:
news
3 Responses to "Female to male transsexual. Buck Angel – The Man With a Pussy!"